Kaj je psihološko svetovanje?
Pri psihološkem svetovanju obravnavamo psihične težave in stiske pozameznika (v nadaljevanju klienta). Izvajamo ga psihologi, ki smo za to delo ustrezno usposobljeni in je namenjeno temu, da klientu pomagamo do izboljšanja doživljanja, čustvovanja, vedenja, odnosov in splošnega funkcioniranja v njegovem življenju. 
Psihološko svetovanje ni enako psihoterapiji, zato je namenjeno kot pomoč pri:
zmernejših čustvenih stiskah,
razreševanju konkretnih problemov,
soočanju s stresom,
razumevanju vedenja,
izboljšanju medosebnih odnosov …
Psihološko svetovanje je trenutna oblika pomoči in čeprav lahko zajema nekatere psihoterapevtske metode in tehnike ni nadomestilo za poglobljeno psihoterapevtsko obravnavo. Včasih skupaj s klientom ugotoviva, da psihološko svetovanje ni dovolj in v tem primeru klienta usmerim v psihoterapijo.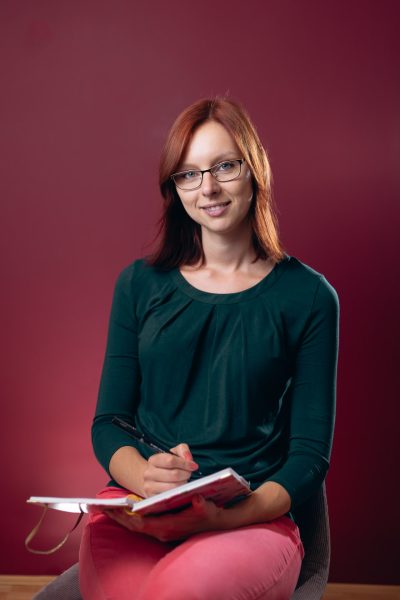 Kdaj po pomoč k psihologu?
Neprijetni občutki, ki jih doživljamo kot posledico čustvenih in duševnih stisk vplivajo na naše vedenje in doživljanje našega sveta. Posledično pa vplivajo tudi na ljudi, ki so nam blizu. Če čustvenih in duševnih stisk ne rešujemo sproti, se le te še povečajo in krepijo ter kopičijo. Dolgoročno to vodi v preobremenjenost, ki se lahko začne odražati v hujših oblikah duševnih stisk in lahko vodi v razvoj duševnih bolezni. Posledice pa so lahko vidne tudi na telesni ravni (padec imunskega sistema, različne bolezni …). Dejstvo je, da je vztrajanje v duševni stiski za nas škodljivo.
Žal si je mnogokrat težko priznati, da smo se znašli v duševni stiski in da potrebujemo strokovno pomoč. Obisk psihologa pa lahko odlagamo tudi zato, ker ne vemo, kaj pričakovati ali pa zato, ker je to za mnoge žal še vedno tabu. Dejstvo je, da je marsikatera čustvena stiska ob primerni strokovni pomoči lahko hitro rešljiva. Ravno zato je odločitev, da psihologa obiščemo čim prej, pomembna in potrebna.
Kot psihologinja vam na psihološkem svetovanju zagotavljam varno okolje za reševanje in lajšanje vaših duševnih stisk. Pomagam vam do ponovne vzpostavitve nadzora nad vašim življenjem, svetovanje pa povsem prilagodim vašim potrebam.
Rezervirajte svoj termin za psihološko svetovanje
Izpolnite spodnji obrazec in rezervirajte svoj termin za psihološko svetovanje.